Masters of Marketing Solutions
Communicorp is a wholly-owned subsidiary of Aflac and is one of the largest marketing solutions providers in the Southeast region. The company began its legacy as the primary print provider for Aflac. Over the past three decades, Communicorp has transformed into a full-service Marketing Solutions Provider for major brands and leading corporations. Our talented team of experts guide clients through the maze of new marketing technologies and methodologies with a unique approach that drives results and brings value.
Communicorp's strategies for enhancing print, creative design,  and marketing innovation are proven effective, evidenced by the numerous industry awards and certifications won throughout the years. Some of those awards include the prestigious ISO Quality Management Certification, Print Industry Excellence Awards (PIAG), American Advertising Awards (ADDY), Premier Print Awards and Printing Industries of America (PIA) Best of the Best Award. Additionally, we've consistently earned the annual Best Workplace in the Americas honors from PIA.
We will continue to deliver award-winning solutions, excellent customer service, quality products, innovative technology and a marketing strategy that will achieve greater ROI and attain stronger results for our clients.
We're not just a printing solution, we're a single source provider for all your marketing needs. From design to delivery, we make ideas happen.
"Our customers are at the heart of our organization."
-Eric Seldon, CEO, Communicorp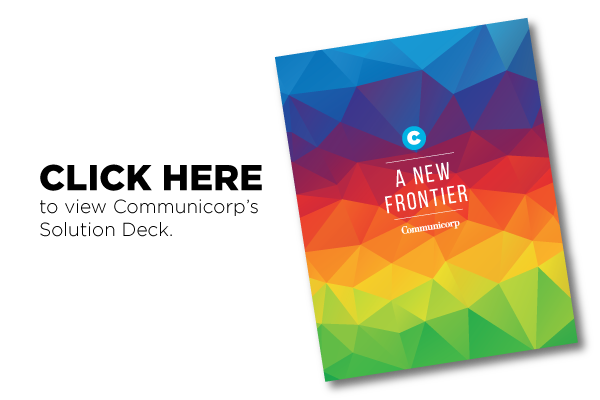 Awards and Certifications 
Forest Stewardship Council FSC®
Communicorp is proud of its affiliation with the Forest Stewardship Council® (FSC) as a Chain of Custody certified printer (FSC-C007639). This certification reflects our ongoing concern for the environmental health of the world's forests and a commitment to conduct our business practices within FSC guidelines. When you partner with us and specify FSC-certified papers, the FSC logo may be used on your pieces. This positive symbol showcases your organization's commitment to the world's forest resources by selecting both materials and a certified printer to fulfill your printing project. Ask your Communicorp representative about FSC-certified paper products, currently available for conventional and digital print projects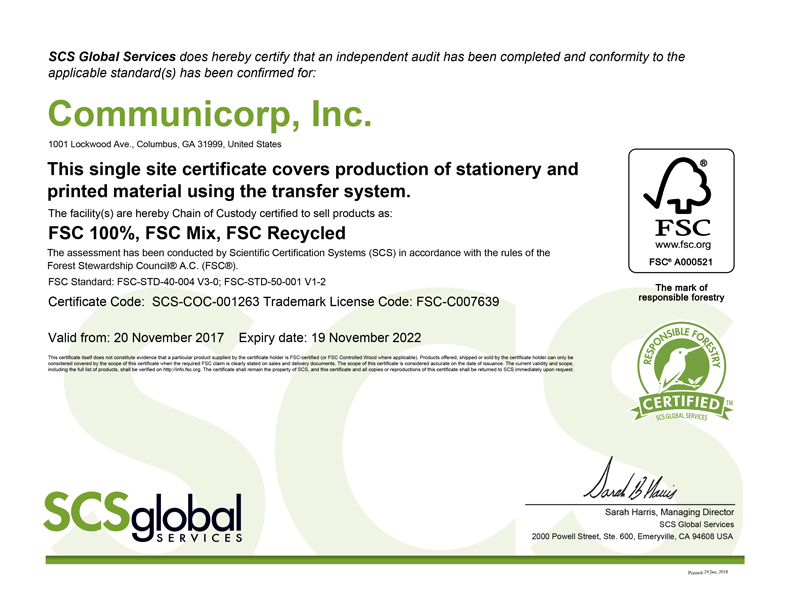 MSA Agreement – Effective Nov 2018